The Punk Rocker, the Long Pig and the Composer
with David Birch
We sat down with musician David Birch, who took us through his early punk rock days in the UK and touring; to landing on Durban soil in '91, staying permanently…and making a success of it. From The Vibrators to Squeal, we covered it all.
I distinctly remember standing in line on the stairs of the Bat Center in Durban, in early 1999, for a Springbok Nude Girls gig and two guys in front of me talking about so-and-so being lucky enough to have David Birch producing their album. And that's what stood out at the time because of his name recognition – not the so-and-so band whoever they may have been 🙂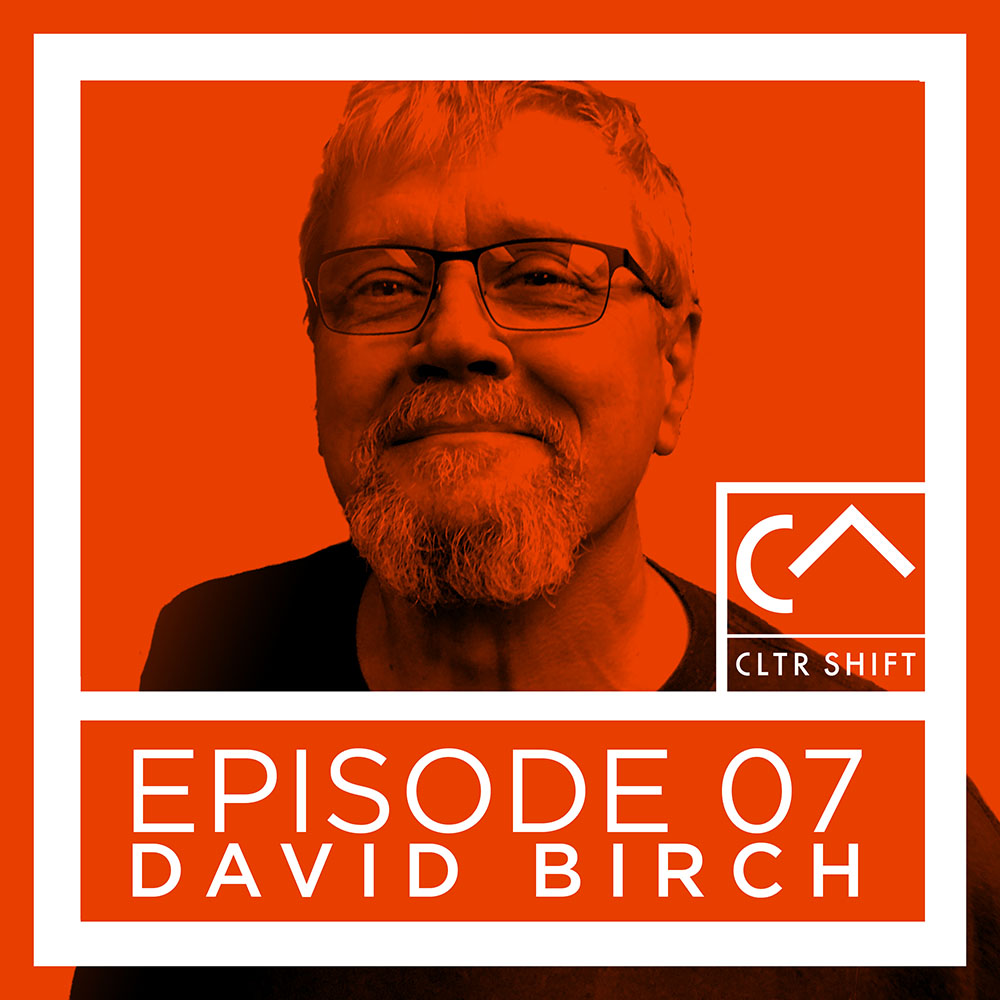 As a punk rocker, in his early days in the UK playing with many top bands; as a producer he's contributed to the rise of some of the iconic SA bands from the 90s and onwards. And as a composer, he's brought films to life with his audio magic.
I met Dave when we both started around the same time at Earth Touch in 2008 and, over time, his recording suite became a quiet haven I could go with a cup of coffee and talk work, TV shows we're watching, or who knows what other off-kilter randomness.
"You'd get your enthusiast coming but you'd also get some of the meatheads coming in, who don't like the look of you at all."
SAMPLE: Dave spoke about first learning 12 Bar Blues.
Unless his red light above his door is on then I know I'm always welcome to step in with a "David!" and I'll get a warm "Stephen" back. Dave is usually hunched over his edit desk peering at some complex audio arrangement or ears pricked to the audio magic blaring out of his speakers. The room is spread out with scripts and cue sheets, all sorts of gadgets and some of the weird and wonderful boxes of gravel and grass and other bits for foley work.
He tackles challenges head on and when I asked him for advice on the cltrshift podcast production he shared what was relevant, plus – without much podcast experience – eagerly learned things along the way with me, to file in his ever expanding skill-set. His analytical brain breaks everything down into digestible production notes for future productions.
And that's Dave – supportive, inquisitive, creative.
Long Pig: Definition
The flesh of a man intended for eating.
Derived from 'puaa oa', a phrase originating in the Marquesan language to euphemistically refer to cannibalism.
The phrase first appeared in Fredrick O'Brien's 1919 travelogue of French Polynesia, "White Shadows in the South Seas".
"Upon it once stood the temple and about it were enacted the rites of mystery, when the priests and elders fed on the 'long pig that speaks,' when the drums beat till dawn and wild dances maddened the blood." 
VIDEO: Long Pig, from the 1997 album "Man and Woman"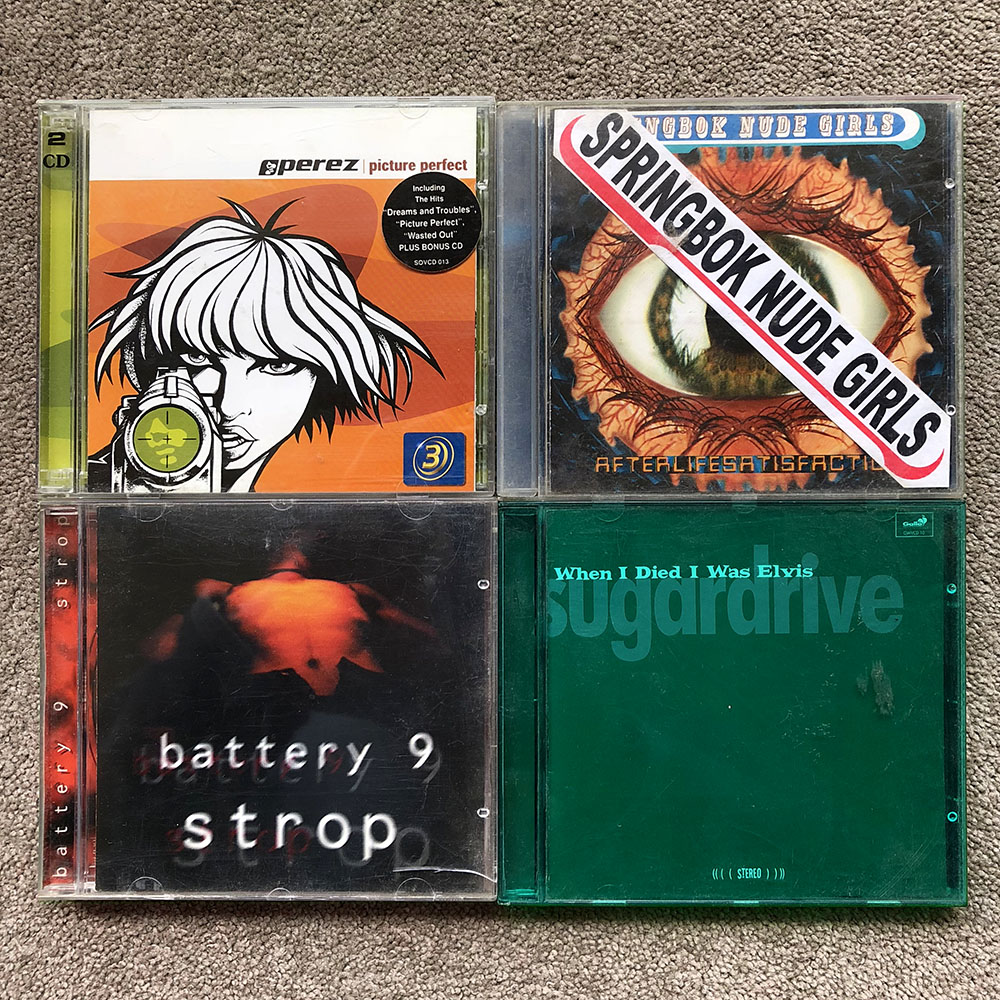 Some of my SA music from the 90s and early 2000s:
Battery 9 – Strop (1996)
Springbok Nude Girls – AfterLifeSatisfaction (1996)
Sugardrive – When I Died I was Elvis (1999)
Perez – Picture Perfect (2002)
VIDEO: Squeal, performing 'Long Pig' live at Rustlers Valley 1995 (not 1996 as the video suggests).
"Killing the Light", Squeal playing at the James Phillips Benefit concert, 1995
Over 10 years I've got to know Dave, and this interview gave me even more insights into what makes him tick, and getting a sense of the knowledge he has amassed along the way while collaborating and working with others in the industry. His willingness to share and tinker has helped me and others produce beautiful pieces.
My experience as a film editor and producer, I've collaborated with and witnessed him adding layers to a film that I never imagined would bring it even more to life – and when you've watched a scene over and over for months and know even frame, you still feel like you're seeing it for the first time.
LISTEN BELOW: Dave and I talk film composition.
David Birch is a genius in his field and if you take the time to listen to his discography of the past few decades, you'll hear his velvet voice and get a sense of his midas touch.
Follow all things Squeal on Facebook.