The Abalozi, the Spiritualist and the Teacher
with Dr VVO Mkhize
We're mixing things up a bit and feature a lecture at the University of KwaZulu-Natal where we get into even more layers of African Divination with Dr VVO Mkhize.
While interviewing Elliot Ndlovu for episode 3, he told me about a Dr Mkhize (in the Albert Falls area) who was someone I should try to talk with.regarding traditional beliefs. Only a few days later, Gugu Mkhize (no relation) who we spoke to in episode 1, sent me an invite to a guest lecture at UKZN on the topic of African Divination Arts – more specifically Nguni Divination. And who should be the speaker – Dr Velaphi 'VVO' Mkhize! Needless to say I made sure I attended.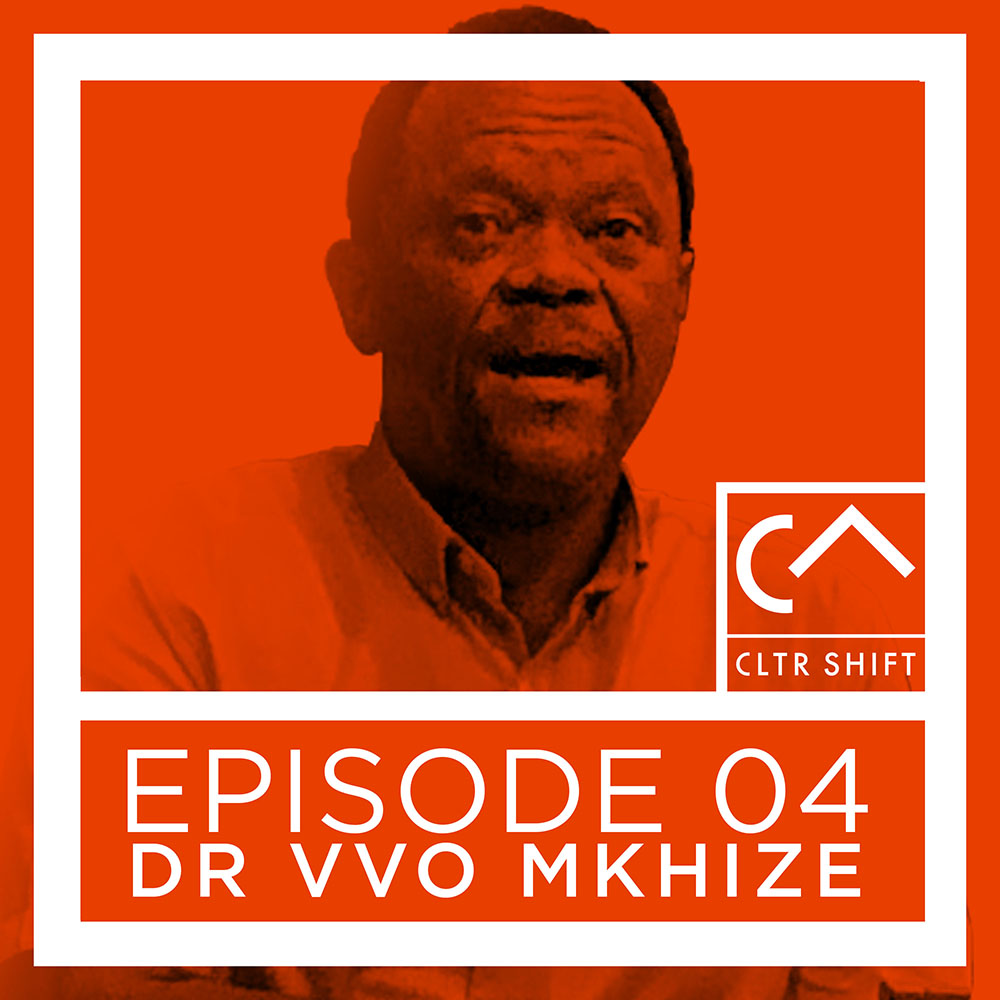 NOTE: 2 Hour version at bottom of this post.
Walking deeper into the campus than my previous time talking with Gugu, I passed the well graffitied statue of King George the Fifth – the marks of students' opinions giving the what would normally be a dull green statue a bit of life. After snapping a pick of the statue from the base of the stairs I asked a student for directions to lecture hall number 5. After everyone was let in, the chairs and even the side entrance stairs began filling to capacity. I quickly introduced myself to the organizers and asked to put my audio recorder on the lectern.
The host of the event was Dr Sibusiso Masondo, Senior Lecturer for the School of Religion, Philosophy and Classics, and he briefly introduces us to Dr VVO Mkhize.
Dr Mkhize's breakdown of the different ways of divining – really expanded my view of what sangomas are and the skills imparted to a person from birth. He explains how to use these effectively as well as live with those abilities – it's not always a good thing in your life and certainly not always a means to be rich off them. A blessing and a curse.
uMa: god of creativity and nature
Nomhowei: sexuality and nature

Nomkubulwabne: fertility and sensuality

Somandla: power and virility

Sodumo: destiny and rebirth

Mlenzimunye: vitality and courage

uMvelingnangqi: centrality and balance
Umsamo / 
Isigodlo
–
sacred place
Ukuthwasa – training/ initiation
uBungoma – calling. Initiated into ubungoma through the process of ukuthwasa
Amathongo – Gods
uGogo – Grandmother
Umkhulu – Grandfather
Two areas that Dr Mkhize covers are firstly, the 5 ways someone is born with the veil – those who see the unseeable; and secondly, the 6 terms used for diviners (not just "sangoma").
Many of us have heard of sangomas as the term used for Zulu diviners and I personally assumed this broadly meant all diviners in that tradition. But, as Dr Mkhize points out, uHlanya is the broad term for the SIX types.
5 Ways of Having the Veil:
Umbilical cord
Born with an elderly person – male or female (cleanse and done)
Born with someone who you have to find their name and use their name. Parents name PLUS that name.
Reincarnated – you have come back.
You are a twin in one body – one body has two spirits. Came in at inception. One but two people.
6 Types of Diviners
Sangomas
Abalozi: very rare, hear whistling (e.g. Dr Mkhize)
iSanyusi: e.g. Credo Mutwa
uGehla: passed down/inherited skills like inyanga
uMthandazi: "the best"
uMhlahli: only 2 ever. One predicted Shaka; last was in 1929
I encourage you, particularly the isiZulu speakers, to listen to the bonus track provided in the podcast list and on the blog post. It's the full 2 hour lecture: the last 45 mins or so is the Q&A mostly asked and answered in isiZulu. Many of these questions were from students really questioning the past treatment of their traditional beliefs and coming to terms with the value they have for them in this modern age, along with the decolonising of their histories. The term that Dr Mkhize uses for this process and field of study is aptly "Africology". It's something awesome to watch and be inspired by and so this lecture is part of getting those beliefs out to a wider audience.
IF YOU LIKED THIS
YOU MIGHT LIKE: The Linguist, the Cosmology and the Zulu Traditional Beliefs
Along with his mission of educating and informing those who come from these traditions is his dedication to putting this information in their hands, in isiZulu, and this is in the form of his published books entitled "Umsamo". Unfortunately for us english speakers, we'll have to wait. Again, it's vital that the people whose traditions these are have access to this information, and as the crammed lecture hall showed, the younger generations are eager to learn about their histories.
Find out more about Dr Mkhize and Umsamo, visit umsamo.org.za.
Embedded below is the FULL 2 hour lecture including the Q&A session