The Singer, the Songwriter and the Afro House Artist
with Holly Wasserfall
We visited Afro house artist, Holly Wasserfall (aka Holly Rey), and spoke about juggling her studies and career, the music emerging from the bedroom studios of Umlazi, and her latest single, "Deeper", rising in the charts. 
Holly's love and appreciation for local music comes from growing up listening to the South African greats like Hugh Masekela, Busi Mhlongo, Brenda Fassie and many more.
She takes us through her early days in boarding school and how her diabetes contributed to her relying on music as a creative outlet and a means to express herself as she became teenager. For Holly, creating an awareness for diabetes is important, and managing it, particularly with the physical demands of touring, is something that hasn't stopped Holly reaching her goals.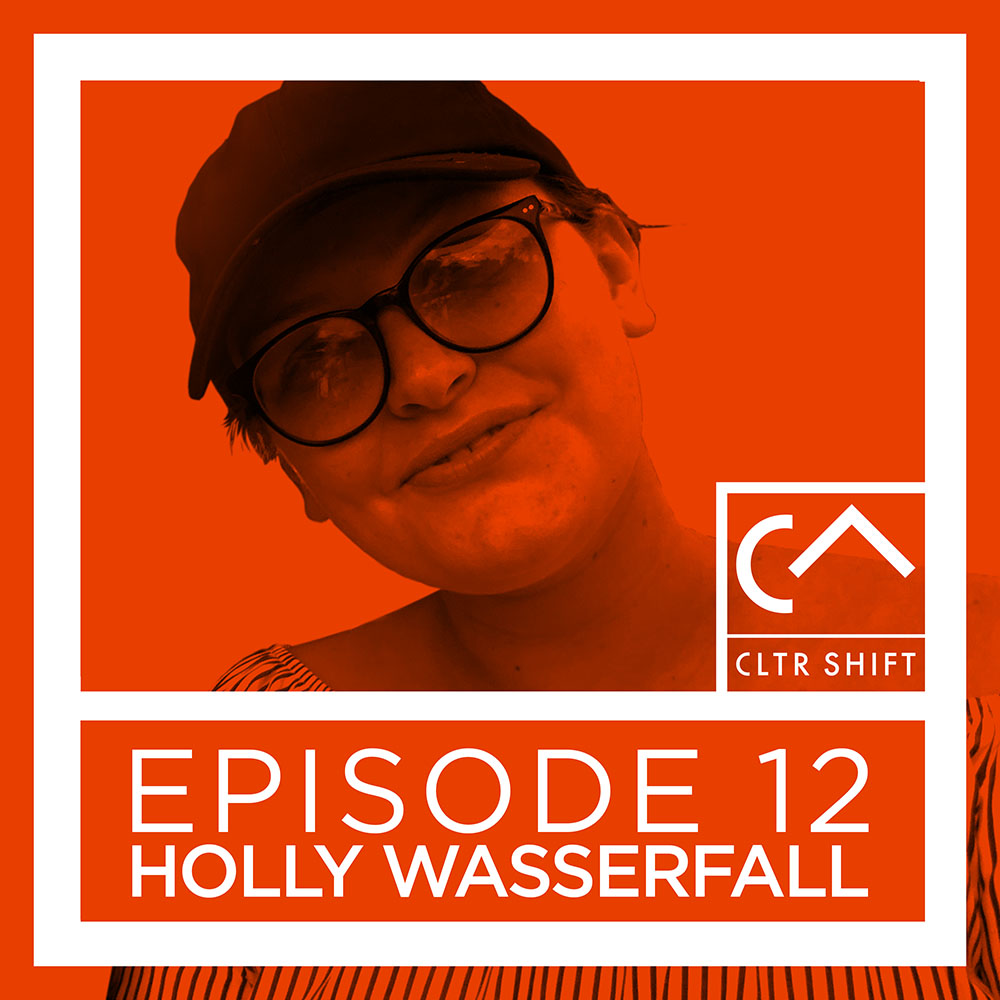 "Be true to yourself on a moral level but also as an artist, be true to where you see yourself as an artist."
At just 13, Holly was signed with Sony/ATV. And while some people may take decades to reinvent themselves and connect with their true calling, at 16, just two years after the release and touring for her Afro Pop Style debut album, Holly was exposed to house music and in turn shifted more inline with her inner style. Being true to yourself is something she stands by and it's reflected in how she's gained recognition from fans from Umlazi to Kwamashu, around South Africa and the rest of Africa.
We stopped in at Holly's family home where we were welcomed by the sizable Charlie, a great dane of lovable proportions, and the other more petit dogs. We made our way into the lounge while Charlie, most dejectedly, was kept outside where he stared and pawed at the window for the duration of our chat.
Music video for Holly's latest single "Deeper"
"People buy into artists who are authentic. And I think that's why I've been successful is because I'm not trying to be someone I'm not. I'm a white girl who genuinely loves house music. I eat, sleep, breath house music. And I think when you're genuine and you don't compromise where you see yourself as an an artist, what you want to do as an artist, where you want to be as an artist, then people buy into you more easily."
The early reactions of audiences to a white girl getting on stage performing house music quickly turned from questioning to acceptance as Holly let loose. You cannot but be caught up in Holly's music and her presence on stage – and in person. Holly is a star that's shining bright, and we'll be watching and supporting her as she reaches new heights and keeps the rhythm of South African and KwaZulu-Natal alive.
"It's not just setting up a library and saying 'go read'. It's about creating a community that's cool around reading that kids want to be a part of, like a club that's almost exclusive and it's cool and it's got a vibe. Because there's a stereotype that reading's really for uncool people but it's an exceptionally cool thing to be clever and to be knowledgable."
Gqom: the Durban-grown, sparse, beat-driven sound that's currently being exported around the globe.
Gqom is a style of house music that emerged a decade into the 21st century from the city of Durban in KwaZulu Natal, South Africa. The style features wavy and bass beats produced with software such as FL Studio, and has gained prominence in London. The word gqom, sometimes expressed as qgom, igqom, gqomu or variants thereof, derives from an onomatopoeic combination of click consonants from the Zulu & the Xhosa language that represents a hitting drum.
Watch Holly's CokeStudio experience
Getting Holly's perspective on the #MeToo movement, in the South African context, is a reminder of the work that still needs to be done here, and it's something we all need to be aware of as girls come into the industry and woman across all walks of life navigate its waters, daily.
Seeing firsthand the needs of many of the communities she's visited and performed in, the Ukukhanya foundation is something Holly's helped start as a way to give back and supporting the communities that need resources like books and stationery.
Check out the Ukukhanya foundation Facebook page for updates on their upcoming drives for books and stationery.
You can find Holly on Facebook (HolyReyMusic) and Instagram.
Collaborating Artists and Producers:
Remember: support local music, not just because it's local but because it's good.