The 12 Year Old, the Activist and the Journalist
with Janna Jihad
Talk about a culture shift:

We got to talk with a 12 year old journalist who has faced up to armed soldiers on the West Bank.
This whole episode happened rather rapidly. I was reading an Independent Newspapers article from the day before about a 12 year old Palestinian journalist coming to Durban to give a press conference around the Israeli occupation of the West Bank – and her reporting on the occupation of her village of Nabi Saleh by Israeli forces. And not only that but how children like her are victimized by soldiers and are taken into custody because the Israeli government doesn't consider anyone above 12 to be a child anymore.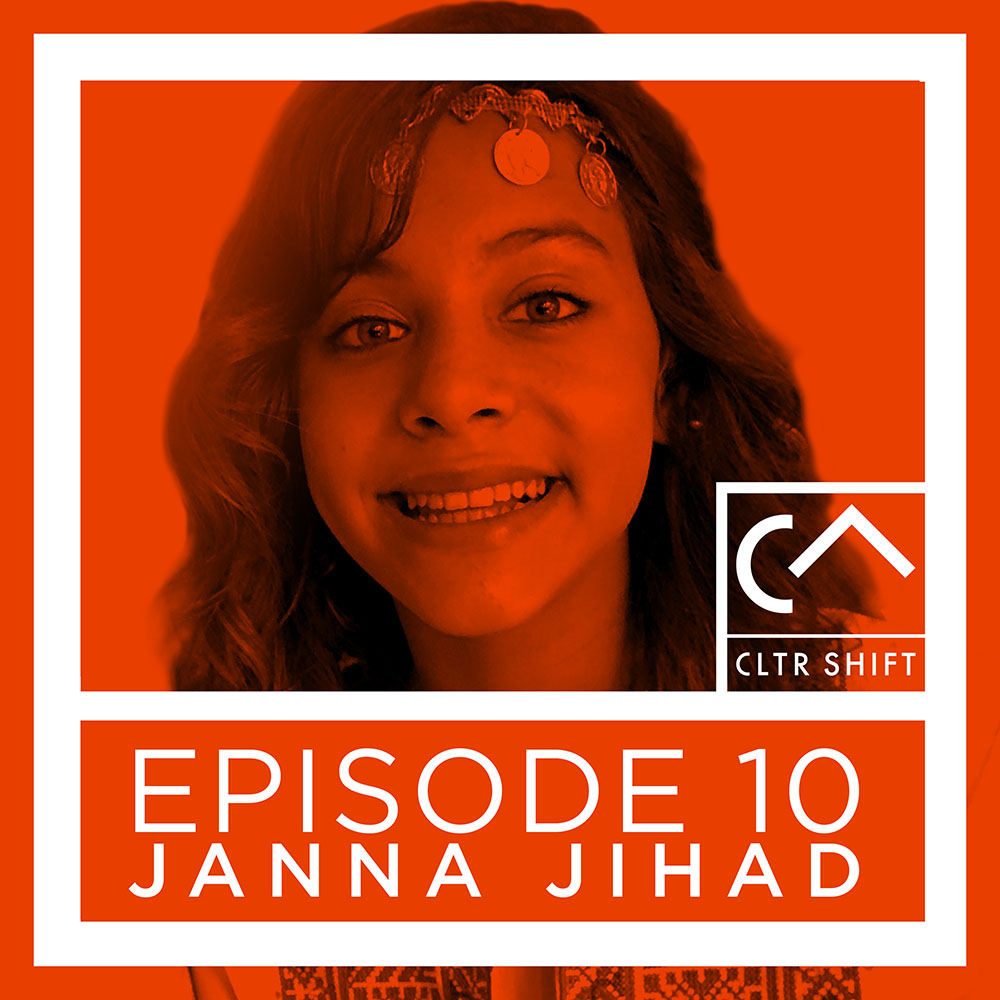 I sent out a couple of messages to what I hoped were the relevant people and immediately got responses. That was at 9:30 and the press conference was at 10:30. So I got my stuff together and made sure that I got there on time. And it was well worth it even if it was just to get to meet the force of nature that is Janna Jihad.
"When I want to go to school there's check points that stops me. Instead of going to my school in 25 minutes I go in 3 hours."
Apart from the press conference, I got to sit with Janna for a few minutes and ask her my own questions.
In the press conference that follows, Janna covers everything that she's experienced and talks us through her video footage of her village and the military tactics enforced in that area, (plus her cousin, Ahed Tamimi's ongoing detention since 2017). Although you might not be able to see the footage, because this is a podcast, check out the blog post for some of the photos I took during the presentation and video embeds. Nevertheless she talks us through what's going on on the screen so you will have a pretty good idea from what's going on.
"I try to live my childhood, but even when I try to play with my friends, soldiers come, raid the village, shoot at us, while we are just playing in the street."
I can't imagine having to experience that at twelve years old, or in her case, younger. And what she said is eye opening no matter what side of the political spectrum you stand on.
Although I've got an understanding of the situation in the Middle East and the West Bank, it's pretty unsettling to say the least, that a 12 year old is telling us and the world what's going on for her, personally. And it's not information that she's got via so-and-so, it's information that she's got firsthand, it's video footage that she's taken, it's family members that are injured or taken into custody, or worse, killed.
As we led up to the press conference, I noticed some of the security guys milling about so I asked what the situation was. Although they were there for precautionary measures, with no threats to Janna or her family, the fact is that anything can happen; and I'd like to think in South Africa that she would be safe, but anything can happen. And for a 12 year old to have a security detail, it says a lot about what she has to say.
"We are the next generation that can liberate this world and make this world a world of peace, a world of love, a world of equality, and justice, without war, without killing, without arresting, without getting injured, without seeing blood in the street, without check points, without seeing your friends and losing people that you love every day."
With kids of my own, it just boggles my brain what she's accustomed to, what she's had to experience, what she's enduring and she's going to be returning to her town to carry on with her fight and reporting. She's got aspirations of going to Harvard and being part of some of the big journalism organizations and we wish her well.
Check Janna out on social media on Facebook, Instagram and her supporting organisation, 2 Suns Shamsaan.