Podcasting 101
Tools & Tips
Three Main Components (but there's 4 & 5):

1. Audio File Hosting
2. Website
3. Advertising
Audio File Hosting:
If you are ultimately aiming to implement #3, Advertising, to earn from your podcast, then it is important that you understand what Advertisers need in order to make decisions on where to advertise: Data. *
Yes, you can host your audio files on free (and large capacity) cloud services like Google Drive, Dropbox, Archive.org, etc. – these are reliable and safe.
BUT they don't track users (demographics etc), and therefore don't provide data/stats essential for advertisers. Also, they aren't optimised for efficient streaming and downloading. Blubrry media hosting allows you to track your SoundCloud files (uploaded direct to SoundCloud rather than referencing your RSS) and add it to your overall stats.
*If your goal is not monetization then host on the free services, even just to start out. But keep a look out on how efficient they are to download or stream.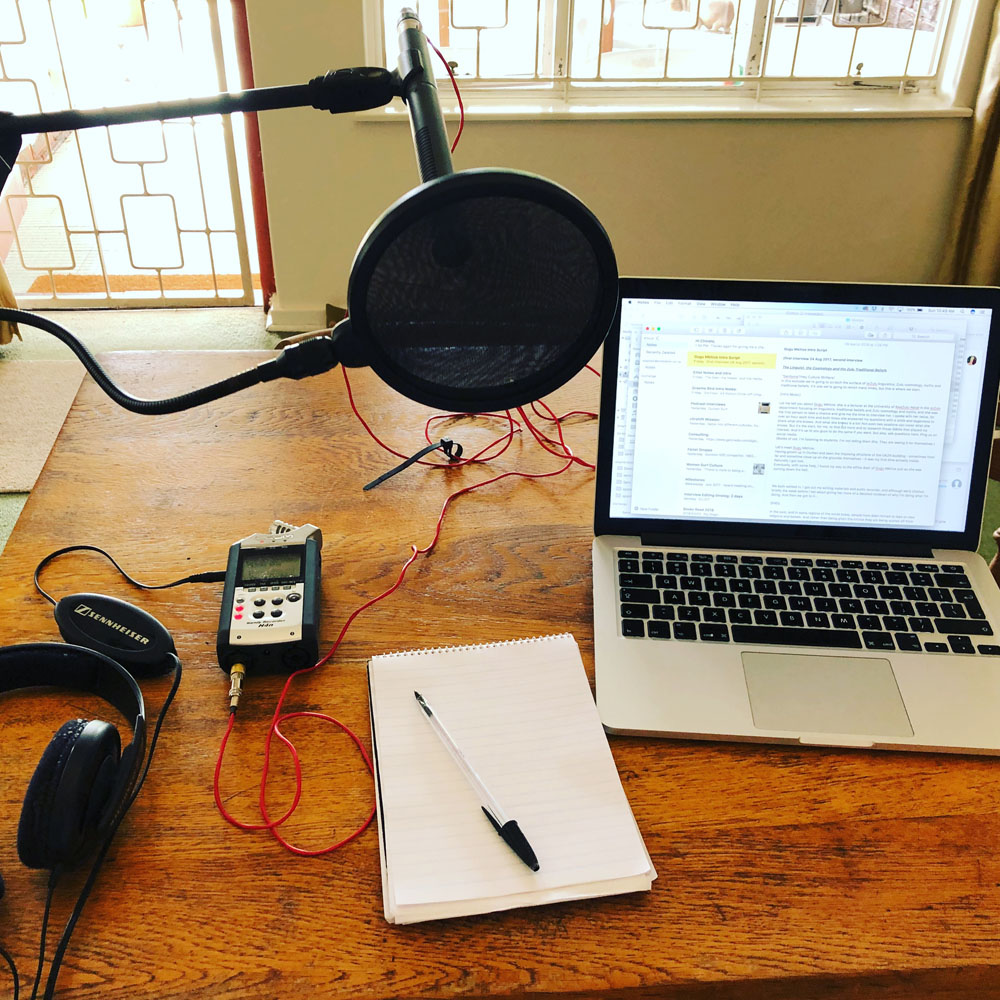 Website:
This isn't just a "nice to have". It actually serves a technical purpose: an RSS feed. Most podcasting platforms, like iTunes, reference your RSS feed URL for the information that it then pulls through to their podcast platform. They check your RSS feed every few hours for updates.
Ensure your site has that capability – most blogging site templates have this ability (WordPress etc).
As an added feature, it's a good idea to be able to allow visitors to your site the option to listen to episodes while they are there. So an embedded podcast/audio player is something to look out for on the website platform you choose.
Many of the platforms like WordPress, Blogger and SquareSpace offer this functionality, plus some have free website options. Again, it's about knowing where you need to start and your future plans – you are able to change as you go.
Blubrry have one of the best podcasting plugins for WordPress which does all the heavy lifting for you – PowerPress. This puts all the right metadata in your RSS feed for the top platforms.
Once you've added your episodes, and the RSS feed is working correctly, visit the podcasting platforms that you wish to be featured, create a podcast account and provide your RSS feed URL reference (something like http://www.myurl.com/rss-feeds). Their system will then ping that address for the info needed. This is not instant so be patient.
What we did...
We went with WordPress using the Divi theme, provided by adeptdigital for our website hosting and designed by us. And we use the PowerPress plugin from Blubrry.
Advertising:
Only once your podcast has been publishing for a while, and each episode has downloads/streams/listens (i.e. data) will you then be able to A) plug into an advertising network, or B) attract advertisers/sponsors yourself. Unless you find sponsors upfront who believe in your idea before you launch (nice!).
Advertising Platforms like Midroll and even Blubrry are some of the best but look around and see what is right for you and them. Check if your content suits their advertisers (where are you in the world, who is your audience?). Ask them questions. They are all open to new content and can give you ballparks on what to expect. And you can change platforms as you grow and evolve.
Midroll have a useful calculator for checking estimates.
An app that puts podcasting in the hands of everyone, is Anchor. All done on your mobile device, simple recording and editing direct to the platform and your channel. It does have limitations but you can at least get started in minutes and without a lot of overheads.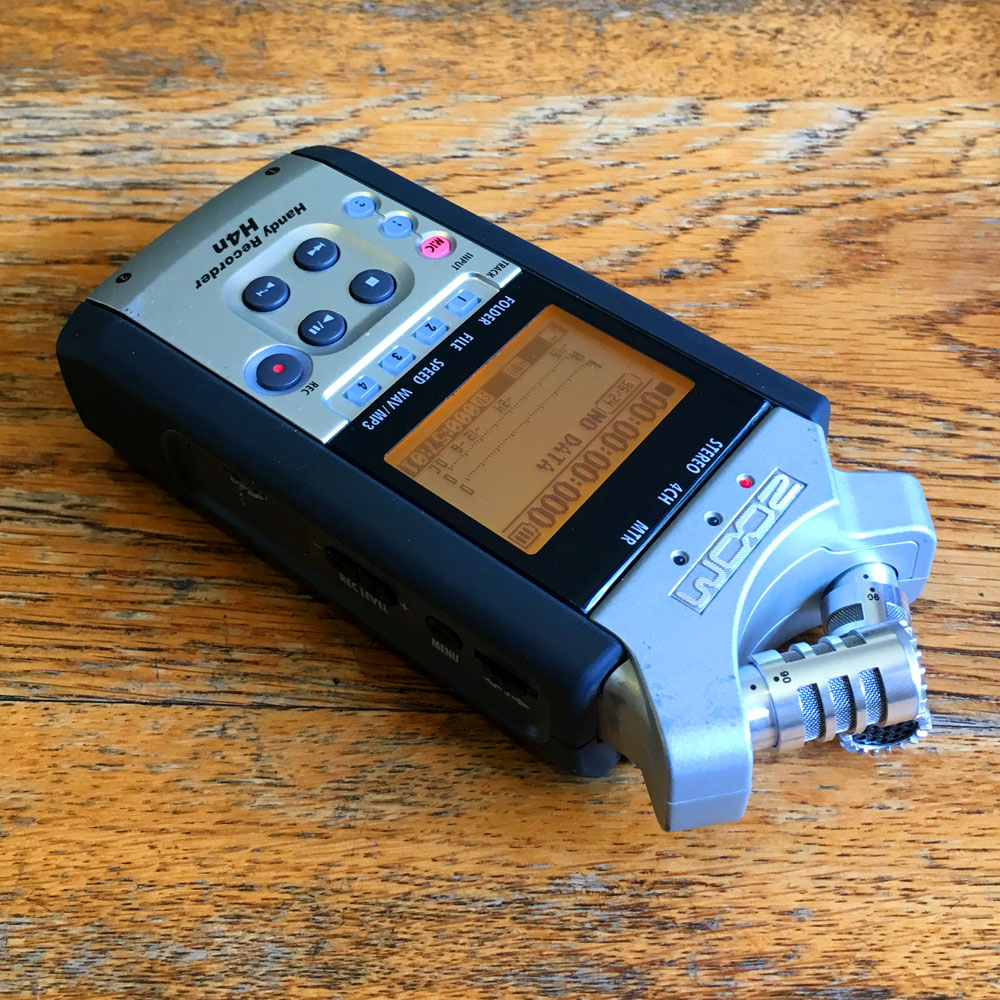 Gear:
Capturing the sound:
Your mobile phone (the newer ones, not your Nokia 3330) have good sound capturing. But to take it up one notch, consider something like a Zoom mic. Portable, batteries, onboard stereo mic (great for room and ambient recording – but get the windsock for outside), and the ability to plug in up to two external mics.
You can manage the input levels and each external mic is captured on its own channel (left or right) making editing easier.
Yes, you can hire out a studio and do your recordings there, but consider Marc Maron and his WTF podcast running from his garage.
Editing:
Laptops today have simple audio and video editing software. Unless you are going to town on your podcast, these are all you need getting started.
Music:
Source free library music (or make your own!) but make sure it is 100% free. Sign up to audio libraries – if you have the cash it can work for you in the long run, especially if you begin to earn from your podcast.
Listen to some of the popular podcasts for their volumes (how load they are) and techniques of polishing them off.
You then export your final edited file as an mp3 for uploading.
Channel Artwork:
Artwork is key to how people perceive your content – it's usually the first thing they see, and not always on a desktop but on a mobile device. EVen though mobile is one of the top ways to consume, the podcast platforms demand a high quality of imagery.
SoundCloud – 1400 x 1400 pixels
iTunes – JPEG or PNG file formats and in the RGB color space with a minimum size of 1400 x 1400 pixels and a maximum size of 3000 x 3000 pixels (but under 1.5Mb file size).
NB: there is no way to manually get onto the Microsoft (Bing etc) podcast directories.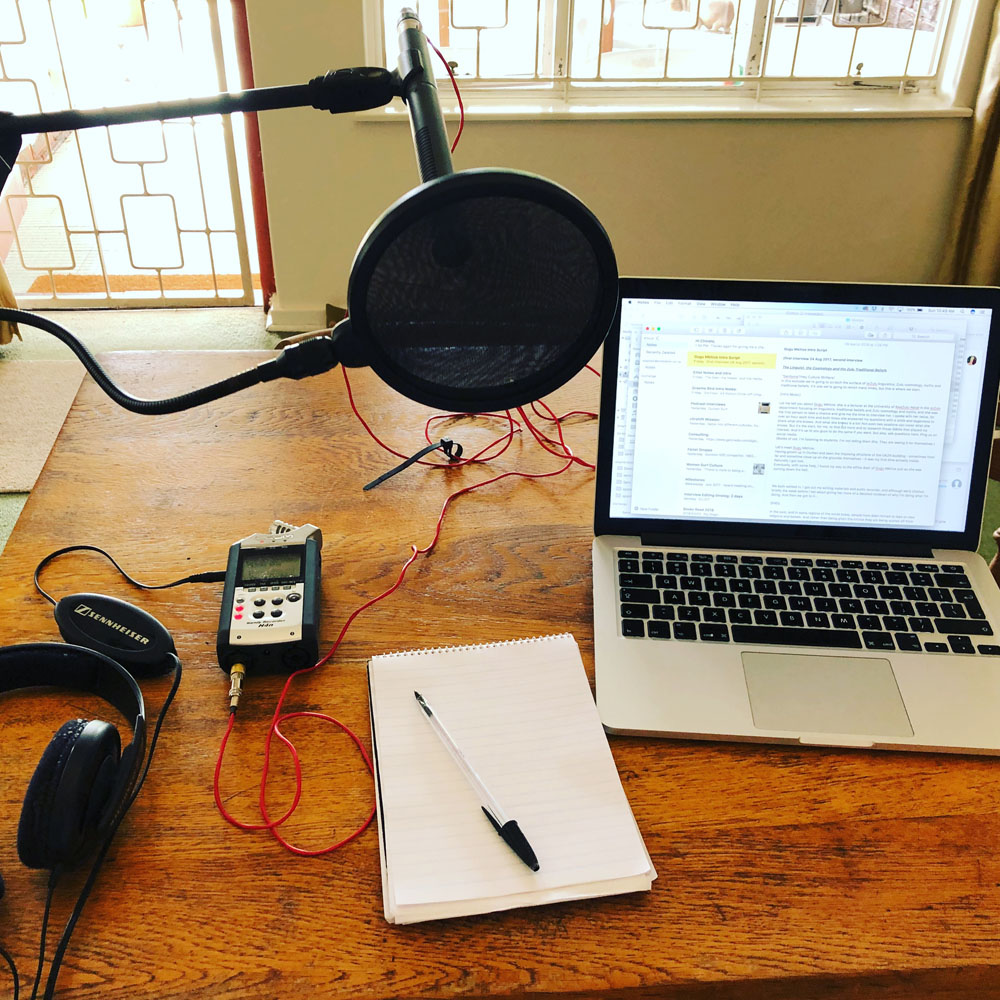 The gear locked and loaded for intros and credits