The Inyanga, the Sangoma and the Herbalist
with Elliot Ndlovu
In our ongoing quest to find out more about Zulu traditional beliefs, we meet Elliot Ndlovu, a sangoma, inyanga and herbalist.
A few months back, after one of my first chats with Gugu Mkhize (24 Aug) I went into a local Bargain Books (25 Aug) and asked about any Zulu traditional belief books or books on sangomas. They said they didn't have but they had a biography about a sangoma! This turned out to be exactly what I needed. And for 99 bucks, I got it (30 Aug).
Melanie Reeder's 'A Sangoma's Story: the calling of Elliot Ndlovu' is packed with biographical information about Elliot himself, but additionally, vital information on some of the medicinal plants and herbs that he and many others use as well as traditional beliefs and myths from the Kamberg area that Elliot grew up in, in the Drakensberg. It's a valuable resource and I encourage you all to get a hard copy or the ebook versions.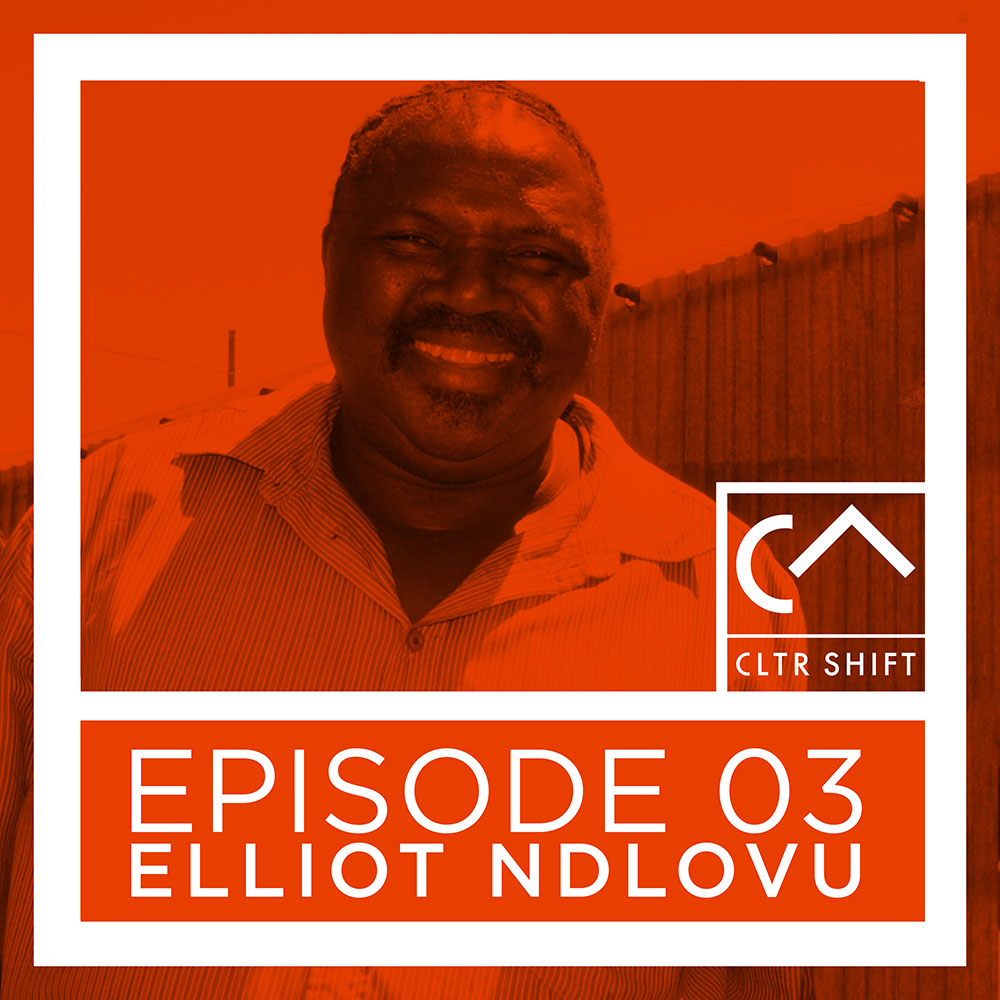 Ukuthwasa
– training/ initiation
Amadlozi – ancestors
Amathambo – Bones
Umsamo – sacred place
"I saw a coffin coming from the door. It came straight and stood next to my bed. When I looked at that coffin I said, hmm maybe I'm dying now."
My wife, Riley and I, visited Elliot at his farm outside Mooi River and on arriving he proceeded to show us around the grounds – open fields and cordoned off greenhouses with rows and rows of bland as well as beautiful plants – all with purposes in traditional healing. We hiked over mounds of innumerable plants (some you would think were weeds) and I found myself tiptoeing around at the fear of harming something that can potentially heal while Elliot enthusiastically pointed and spouted off names and scientific names of plants we've never heard of and couldn't t keep up with.
His knowledge and range of indigenous plants is vast. All this started with his ukuthwasa, where part of the initiation was the imparting of all the knowledge he needed, by his ancestors, to become a traditional healer. From the time he was a student in Pietermaritzburg, until working at Mooi River Textiles, Elliot was called by his ancestors to follow his true calling. His family, the community and local farmers as well as the people of
Fordoun Spa
Elliot practices, and many others, have provided the support for Elliot to realize his vision and spread his knowledge.
uKuthwasa (initiation):
One of the aspects of Elliot's journey was his ukuthwasa. In the podcast (and in Reeder's book), Elliot takes us through that fascinating event and everything that lead up to it.
The calling to be a traditional healer is frought with ups and downs, depending on how receptive the person is to the messages their ancesors are conveying to them. But once it's accepted, it is a moving moment in anyone's life.
The ukuthwasa itself is both an interesting experience, and in Elliot's case, a phenomenal receiving of information from "the other side".
IF YOU LIKED THIS
YOU MIGHT LIKE: The Abalozi, the Spiritualist and the Teacher
"…my ancestors were driving me to the pool, there at Kamberg, which was 5 metres deep. So they submerged me into that pool to the next morning. That's where I met all my ancestors."
Each person's journey to becoming a traditional healer, in various cultures, is unique. For me, finding out more about the Zulu traditional healers is essential in building a picture of the history of the Zulus and other Southern African people as well as the value that they bring to modern healing practices before their knowledge is lost forever.
Find out more info on Elliot Ndlovu, purchase a copy of Melanie Reeder's book or visit Fordoun Spa in the KZN midlands.