The South Coast Local, the Surfer and the Shaper
with Gary van Wieringen
We visited surfer Gary van Wieringen in his shaping room to talk growing up surfing on the south coast and how repairing surfboards got him into the precision art of shaping.
In this episode we get technical and really break down surfing to its nut and bolts – or rather its rails and rockers. Something that's always fascinated me is the making of surfboards: handcrafted, symmetrical and slick, they have evolved over time and even with the advent of computer technology still require that hands on touch.
SA Grand Masters champ, Gary van Wieringen, showed me around the busy Clayton Surfboards premises, well placed opposite the iconic Cool Runnings club near Durban's beachfront area.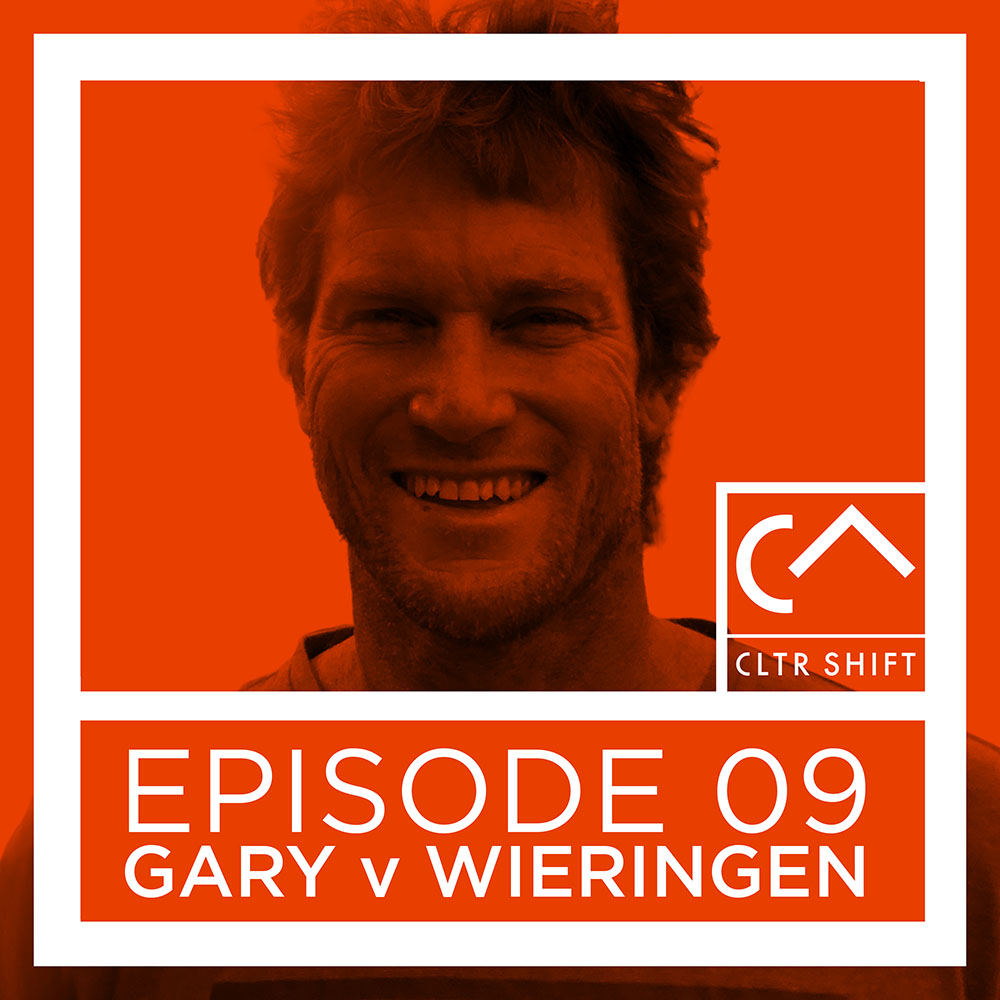 "Respect the wave. Always respect the ocean. Especially respect the surf spot you're surfing."
Each step in the process requires a fine attention to detail, all giving the surfer on the wave that extra bit of leverage to make the perfect ride on that perfect wave. From the fat factory mould, machine-cut from the computer design, shaping by hand to the millimetre, foam spraying and glassing (with cloth and resin), to squeegeeing the sand coat fillers, to drying and sanding to a mirrored glossy finish that will glide along the water. Breaking it down from nose to tail, Gary takes us through the journey of the board-making process and his journey on the waves of the South Coast.
Plus, Gary gave me the bonus of describing his surfer's eye (pterygium) and the eye watering operation to remove a common obstruction experienced by surfers.
If ever there was comprehensive guide to surfing, this is it.
IF YOU LIKED THIS
YOU MIGHT LIKE: The Twig, the Big Wave Chaser and the Family Man
"I've had some amazing waves where for a few days you're on that high because you've just been so pumped. An then you'll have those frustrating surfs where you're just down and depressed with whatever you might be going through in life. But in saying, that I'm always using surfing to make myself happy, as that release."
Like any good surf story, this is about a bunch of surfers wanting to hop in there combi van, take a trip down the coast and catch some waves.
I'm pretty sure Gary covered all the important bits of surfboards and their production – for me, the stringer vs spine-tek evolution is fascinating: something that looks like an artistic touch actually has a major effect on the surfing experience.
After our chat at his home in Amazimtoti, we took in the insane view from the garden – Gary itching to get back in the KZN waters. By the time this episode comes out, Gary's probably allowed back in the ocean after his eye op, so happy days Gary!