The Twig, the Big Wave Chaser and the Family Man
with Grant 'Twig' Baker
We got the opportunity to sit down with Durban's two time Big Wave surf champ, Grant "Twiggy" Baker, to talk family life, chasing cold winter waters, and surviving 60 foot waves.
I was able to get in touch with Grant Twiggy Baker when he returned from the northern hemisphere winter big wave season (and shortly after his qualifying for the next season) for the end of Durban's summer.
Without a lot of knowledge about Twiggy Baker, the Durbanite, I wanted to know where he came from and what makes him do what he does on some of the biggest waves in the world. Jaws. Maverick's. Dungeons. These are names that many people have heard of – surfer or not – and know of them as the imposing walls of water few people are brave enough to surf on.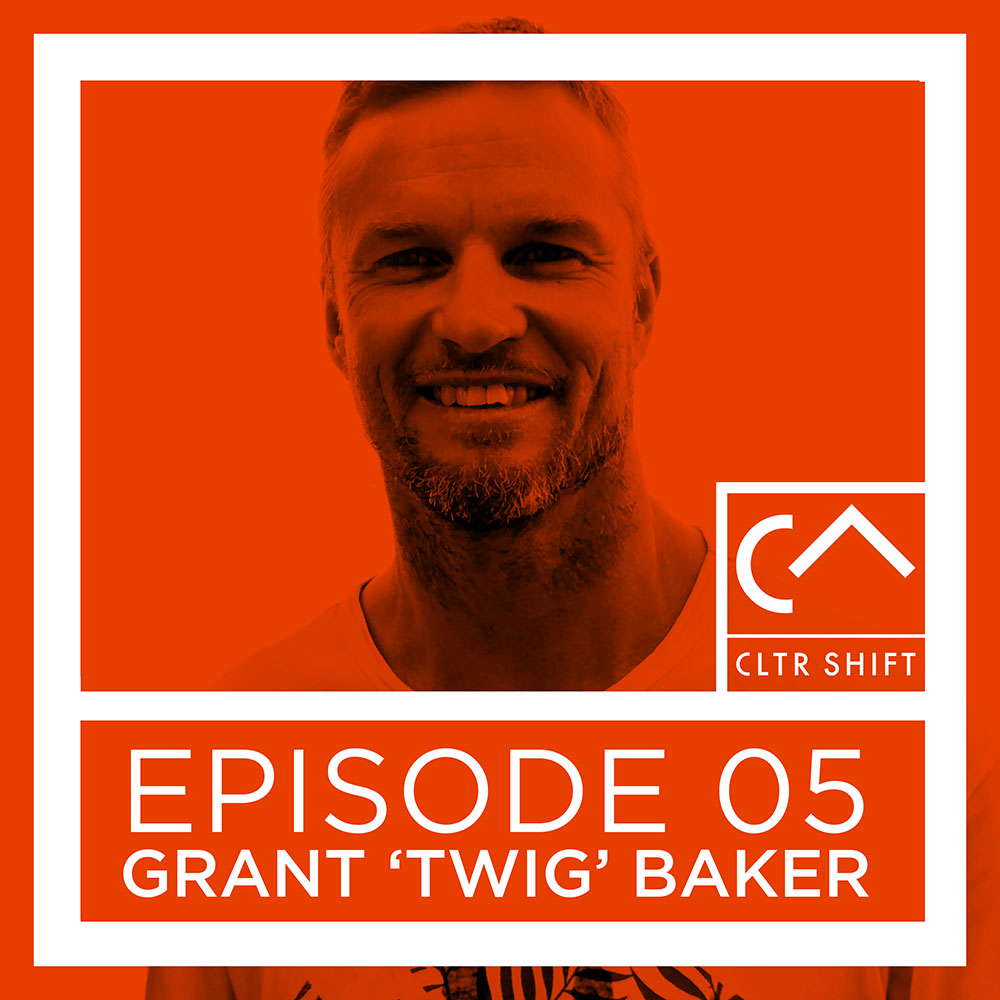 We spoke about growing up in Durban, rebelling against the apartheid government, the boom of the commercial surf industry, and raising a family.
Listing off some of the big wave spots along South Africa's impressive coastline
(Diagram 1)
, Grant took me through his steady progress from his home turf in Durban to Dungeons in the Cape and it's 20 to 25 foot waves.
That's when Jaws and Maverick's are the next step.  Check out the physics of one of the bigger wave spots: "The Mechanics of Maverick's"
Next was a brief explanation on bathymetry (Diagram 2) and what makes a big wave.
"Bathymetry" definition:

– the measurement of depth of water in oceans, seas, or lakes.
"Equipment is everything, in any sport, if your equipment's not dialed and not suited perfectly for your style and the way you play the game then you're not going to be able to maximize your opportunities when they come."
ON THE WAVE:
"You get into the lineup, it's huge; you've got these massive peaks coming at you. And at that stage it all goes on feel. And it all goes on your history. The decisions that you make from that moment are automatic and programmed. It's the years and years that you've put in; all the big wave sessions that have come before that; all the surfing sessions that have come before that. Because the first thing that you've got to do is read the ocean and be able to understand what the ocean is doing on that particular day, because every day is different."
Listen to the interview to find out Grant's best and worst wave experiences, what it feels like on a big wave, and being back in SA.
IF YOU LIKED THIS
YOU MIGHT LIKE: The Isipingo Local, the Surfer and the Combi
The draw of the ocean is something that many of us have, and living in Durban (or any seaside town) gives us the opportunity to dip our toes for pleasure or to truly know ourselves. Twiggy gave me a sense of what it was like growing up on the waves of Durban and the drive to go bigger and better – leading him on to greater things. And it's obvious from his travels, the waves that he has conquered and the magnetism of South Africa's waters, that his heart will always be here.
Twiggy takes us through one of his biggest wipeouts. Check the podcast for his "best" and "worst".
Some watch from afar, some dive right in, and some reach out to the ocean's extremes – riding massive cold waves on nothing more than fiberglassed styrofoam. And while I can understand that desire to get up on one of those waves and feel the wind, spray and speed that comes with skimming down the face, it takes steady progress and determination, and most importantly self-discipline.
And for some, like Twiggy, the rewards outweigh the risks.
Follow Grant 'Twig' Baker on Facebook and Instagram and check out Twig Surfboards.